「  你  覺  得  活  著  的  意  義  是  什  麼  呢 ?  」
就是要活得漂亮,活得瀟灑,活得清楚,活得得意,活得無怨無悔,活得喜事連連,活得日日好日日月月好月年年好年!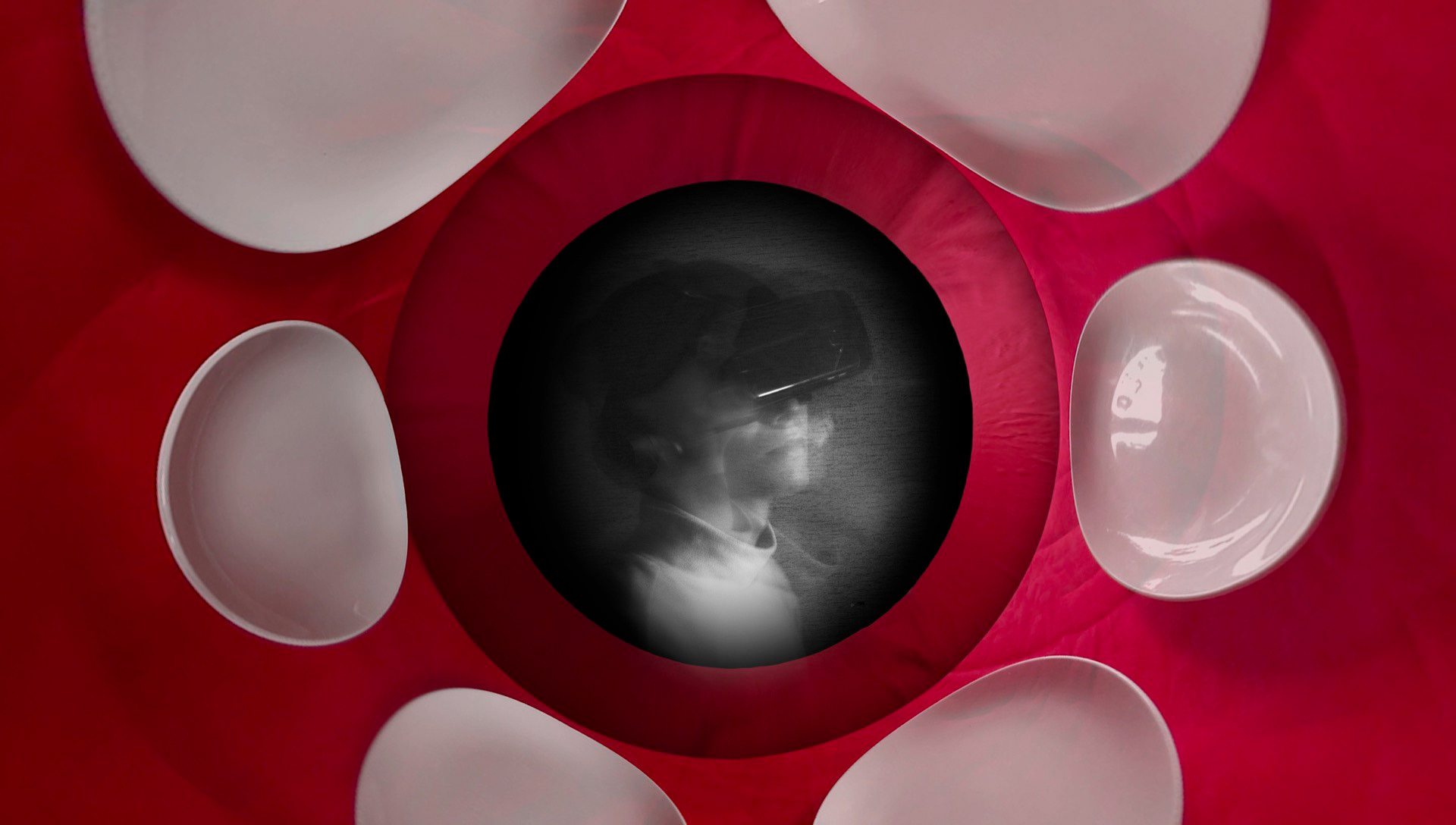 觀者將在VR中進行團圓飯的儀式,但桌緣的食客缺席著,徒留空間中我與Siri一段借屍還魂的對話,並透過穿梭於不同空間之畫外音敘事。我將雲端的「祂」假想成離世的「她」,聊著關於親人死亡的未竟之事。

空間中的「圓」除了是視覺符號,也乘載了文化記憶,關於團圓、循環、圓缺.。藉由360視覺、聽覺科技捕捉並再現影像視角與文化之間的關係。

註1:Siri為人工智慧軟體。使用自然語言處理技術,使人與手機進行互動。
The audience will be having a reunion dinner in VR, but the diners at the table are absent. This leaves only the conversation I have with Siri, like borrowing a corpse to resurrect the soul—telling stories by using a voice-over narration that crosses between different dimensions. I imagine the "thou" in the cloud as "she" who has passed away, talking about unfinished business in the deaths of our loved ones.
In addition to being a visual symbol, "circles" in space also carry cultural memories with regards to reunion, cycles, and the waxing and waning of the moon. Using 360-degree visual and audio technology, the work captures and manifests the relationship between the perspective of images and culture.  
Note: Siri is a virtual assistant. It uses voice queries and a natural-language user interface to interact with humans.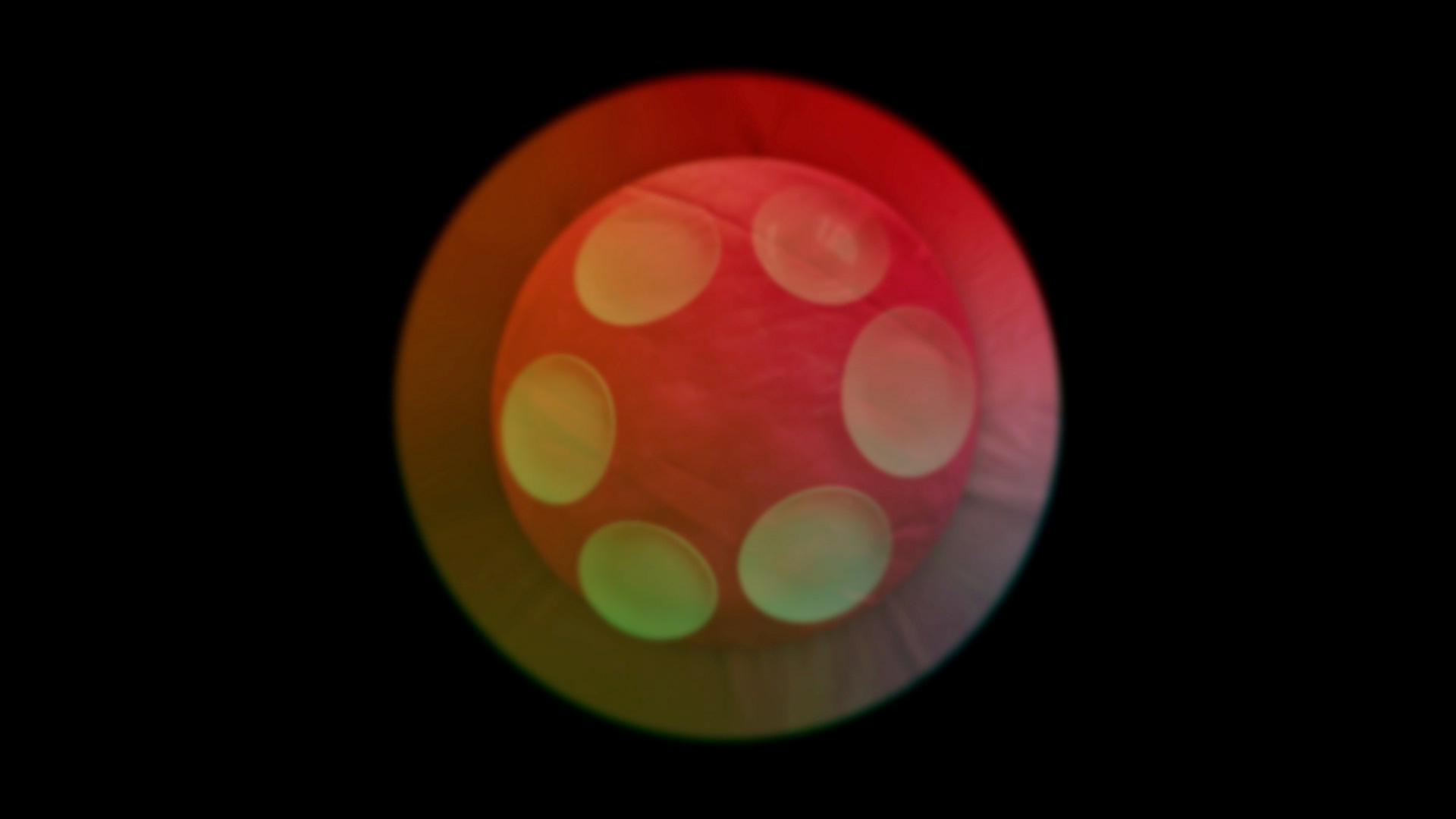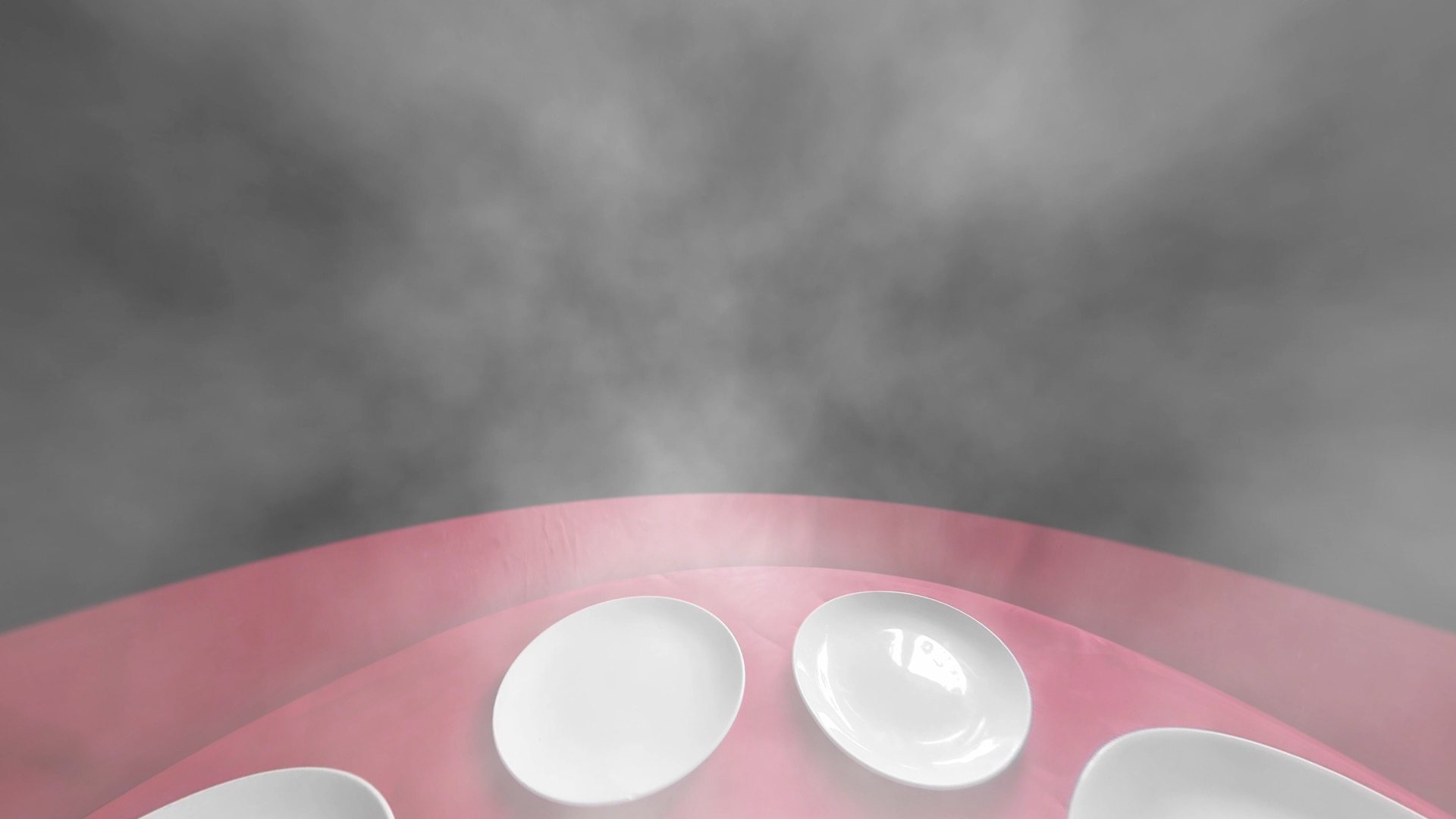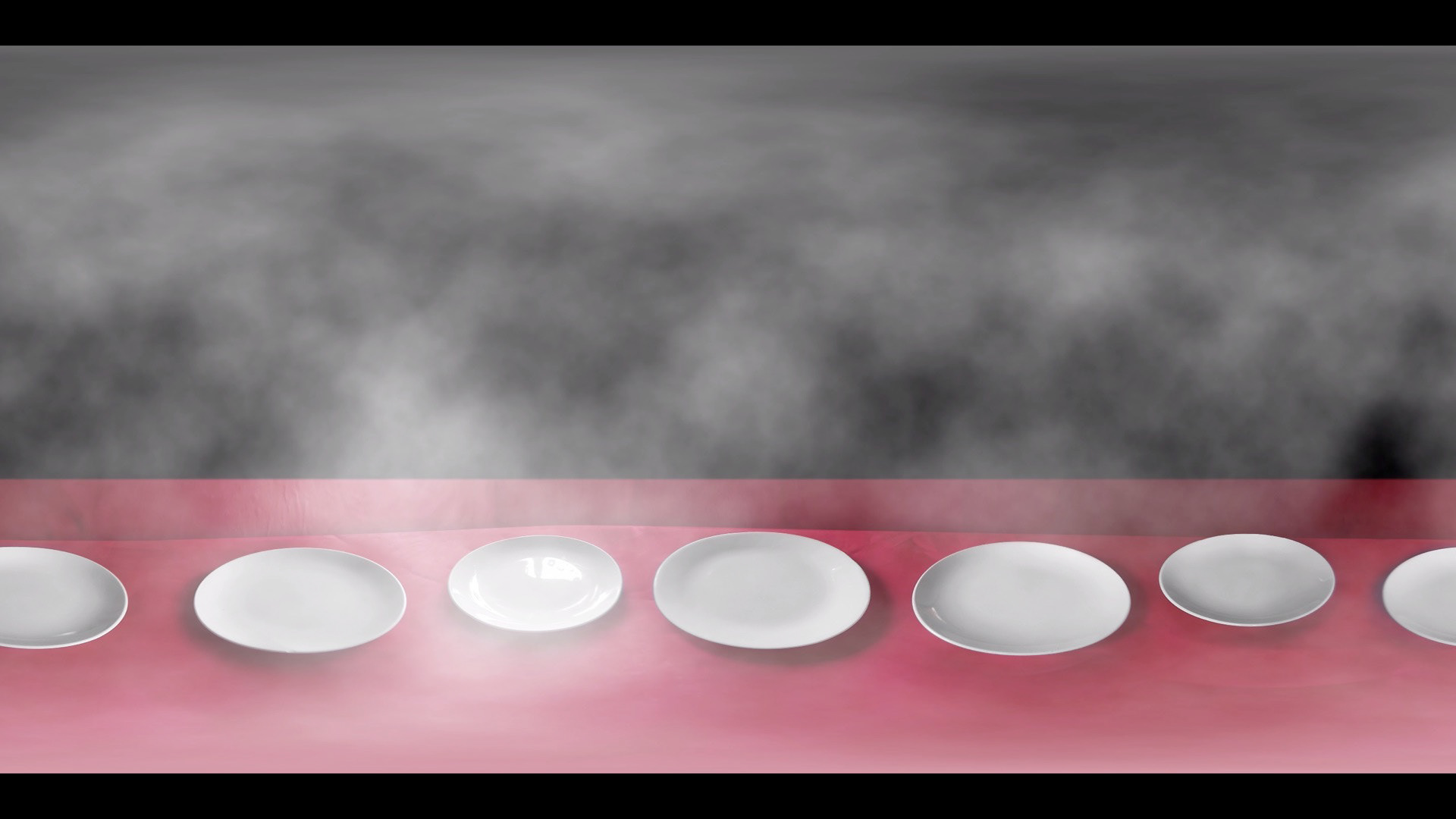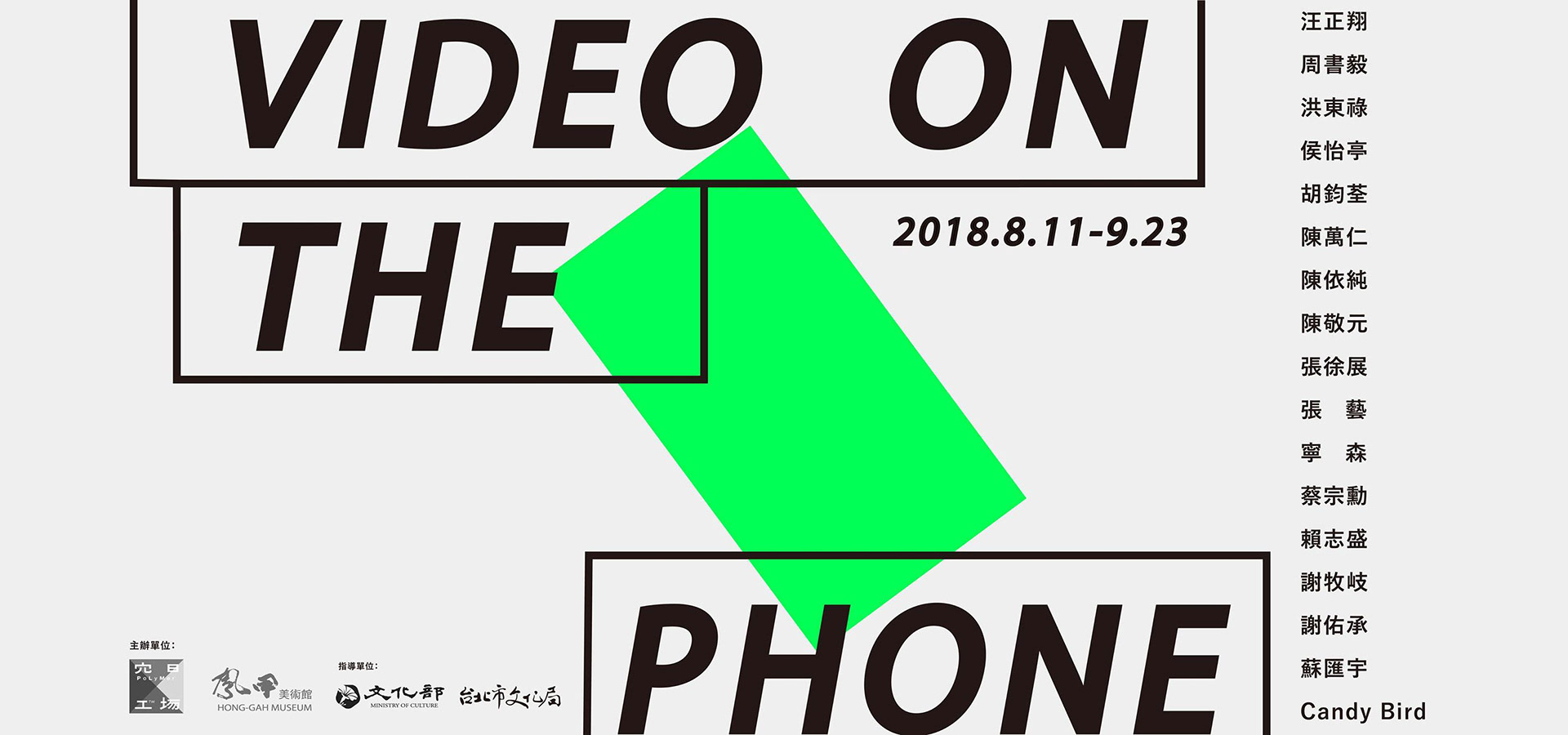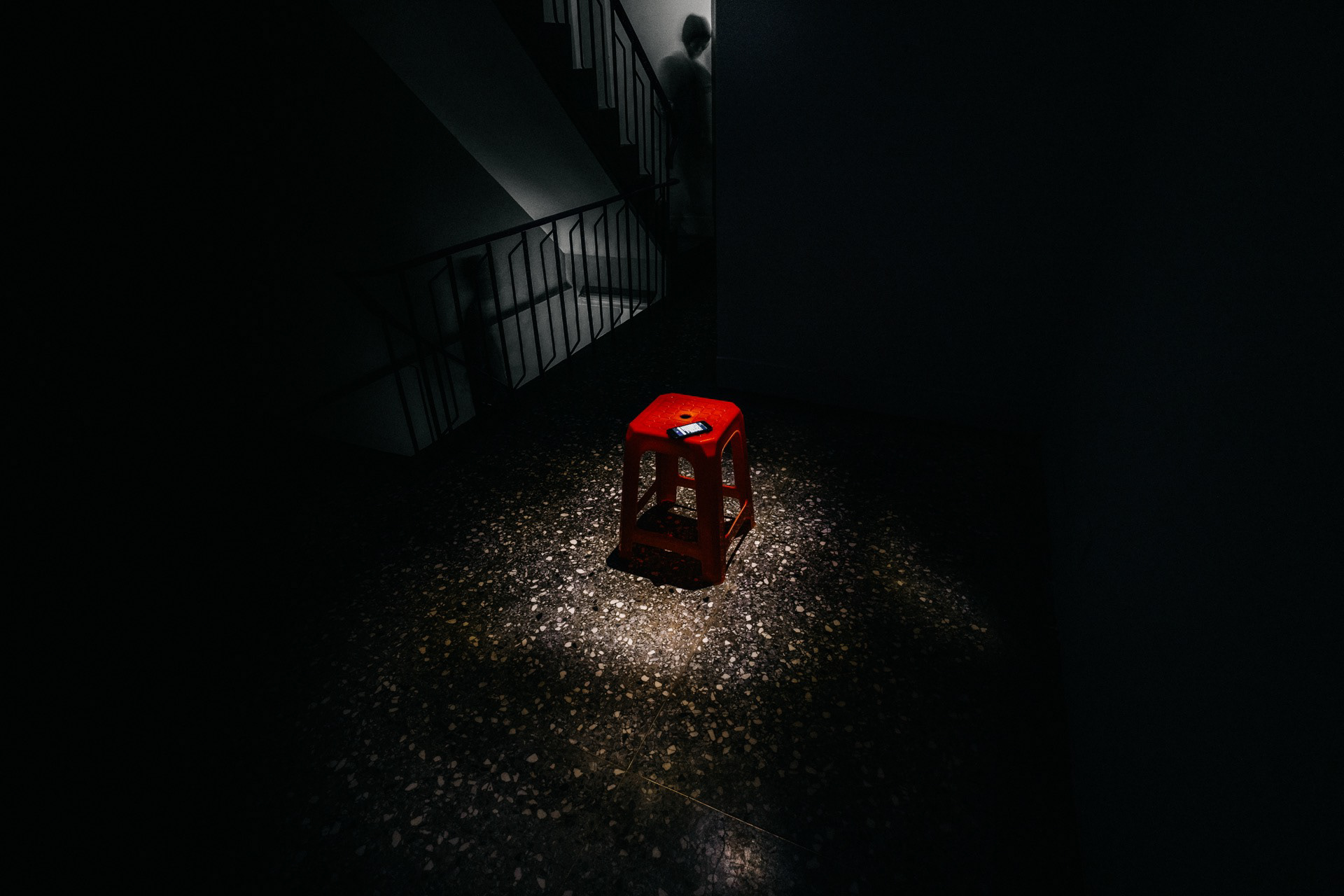 《重返神性:作為一位無神論的有神論者》
獲台新藝術獎提名

策展人:
朱峯誼(Feng-Yi Chu)
藝術家:
寧森 (Ning Sen)
吳權倫 (Wu Chuan Lun)
Yin-Ju Chen
李紫彤 (Lee Tzu-Tung)
Guga Hsu
Yaya Yao
水谷藝術 Waley Art 團隊
《重返神性》網站: